Abacus Bank In Your Community
We are proud to serve the needs of our customers and our community!
---
Abacus Bank maintains a long standing tradition of providing financial services to our communities, combined with exceptional personal customer service, since 1984. Personal service is our guiding principle, from providing products that meet and exceed individual customer needs, to doing the "little things" that make your experience with Abacus a special one.
Financial Education for Our Community
An important part of the Abacus Bank mission is educating its communities about fundamental financial knowledge and skills. Every year, Abacus Bank conducts several free seminars in the communities its Branches serve to help people understand the banking system and how banking can support and strengthen people's quality of life and business growth.
---
Meeting on 2/8/2017 at Manhattan Chinatown, Abacus Bank V.P. William Hwang with David Fu--Chairman of Fu Generation Foundation, David Li-- Esq, NY Lotus Light Association President, Gong Yee--President of Wuyi American Association and Artists from China to discuss Brooklyn Community financial education, art exhibition and business development.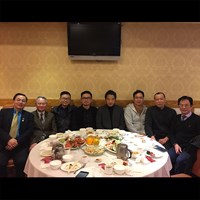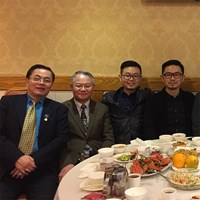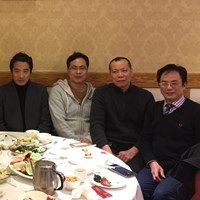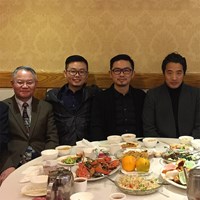 ---
During 2017 Chinese Lunar New Year Greetings Visits, Abacus Bank V.P. William Hwang met and discussed with community leaders CCBA President Jerry Shiao, Lin Sing Association Senior Advisor Eddie Chiu, Fu Jian Association Chairman Xue Shun Chen, Vice Chairman Keith Cheng, and San Kiang Charitable Association Chairman Zhou Ding Wei regarding the cooperation of future community development activities to benefit new immigrants and community businesses.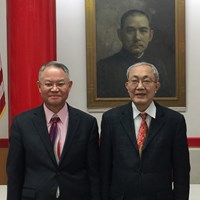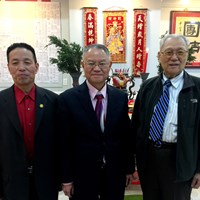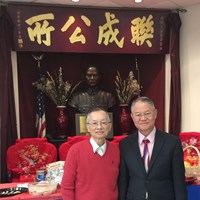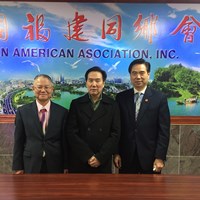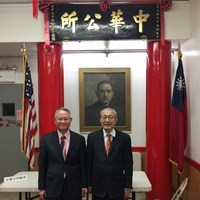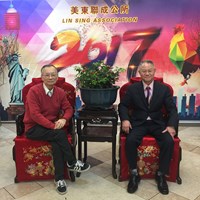 ---
Talking about our community prosperity, William Hwang, Vice President of our Abacus Bank met with Peter Koo, NYC Councilman and Gary Hu, President of Flushing Chinese Business Association(FCBA) on FCBA annual event held on 1/20/2017.
At San Kiang Charitable Association Chinese New Year Event on 1/21/2017, William Hwang, the Vice President of our Abacus Federal Savins Bank, met with William Woo, Councilman of Borough of Englewood Cliffs, discussing about the future business development in New Jersey Community. Pictures show the V.P of Abacus Bank: William Hwang with the Councilman: William Woo; The Chairman of Sang Kiang Charitable Association: Kai Wu; The Chairman of Myanmar Chinese Association of NY: William Su; The Chairman of NY Ningbo Association: Sanyan Wong; The Chairman of Fu Generation Foundation: David Fu, and other community leaders.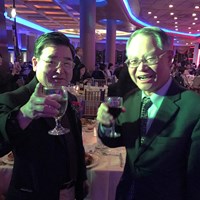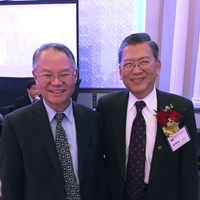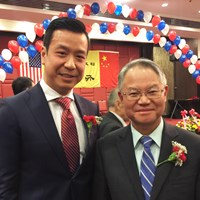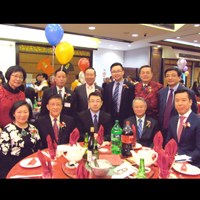 ---
12/15/2016 Abacus Bank had successfully held a financial seminar in NYC with NY Ningbo Association. Numvers of business association leaders and business owners attended this seminar. Please click here for details.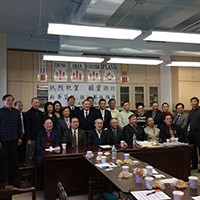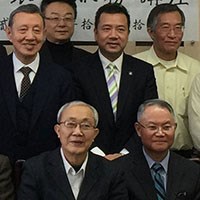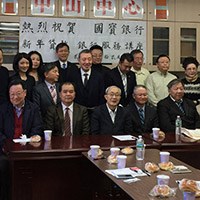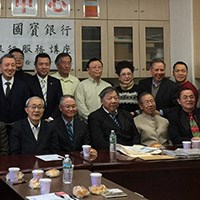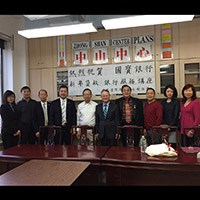 ---
09/12/2016 Abacus Bank and Chang Le American Association, Inc. held a free Mortgage seminar in Chinatown. Please click here for details.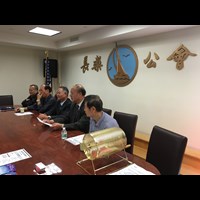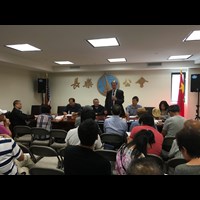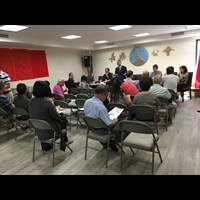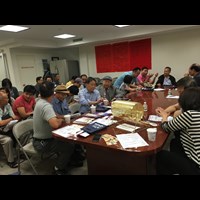 ---
08/01/2016 Abacus Bank provided a financial seminar in our PA branch and Hansen Financial Services was invited to address lending services and requirements to our community.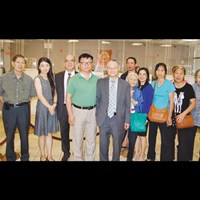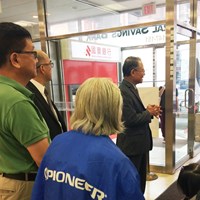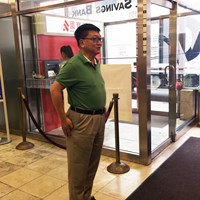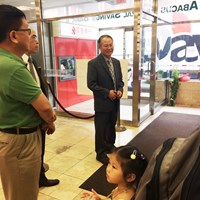 ---
07/01/2016 Abacus Bank gave an introduction of Bank's mortgage and banking products to a Business Forum organized by Taishan Association at Brooklyn Park Asia Restaurant.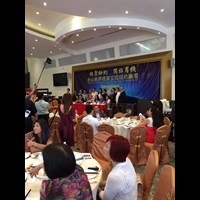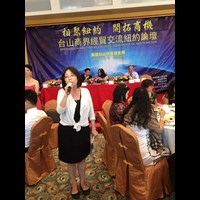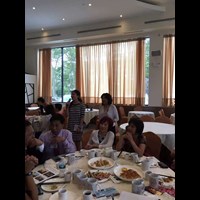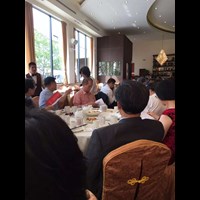 ---
06/06/2016 Abacus Bank provided a financial seminar to students as part of the Summer Port of Entry Program Orientation at Queensborough Community College.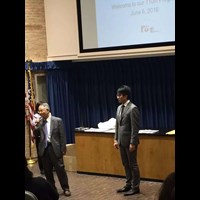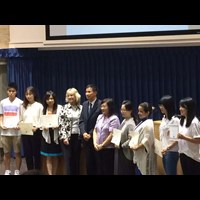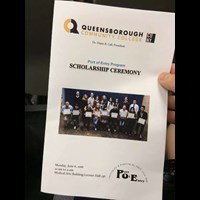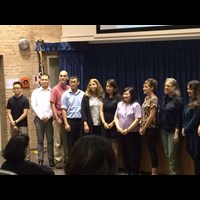 ---